Who we are
The Millcreek Community Church has it's roots in four United Methodist churches from the Youngstown area- Centenary, Lockwood, Mahoning and Richard Brown Memorial. Our

goal is to develop a sustainable and thriving ministry in the Mahoning Valley and invite new people to join Jesus in ministry.

Our ministry is focused on becoming a truly
multi-ethnic, multi generational and multi-economic body of believers fully committed to furthering the kingdom of Jesus Christ, worshiping without barriers.
Our mission statement:
In unity, the mission of the Millcreek Community UM Church
is to serve God, help those in need and live by faith and love.
Leadership Team
Our leadership team recognizes the authority of God, and realizes that we are called to serve and be servants of Jesus Christ. We desire to devote ourselves to prayer and to the ministry of the Word. Our passion and goal is to equip people for ministry in the Wesleyan tradition of maturity and Christian perfection in the fullness of Christ

.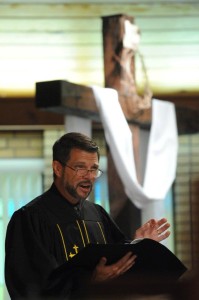 Pastor Greg Calko
Pastor Greg answered God's call to be a bi-vocational minister in 2004 and has a passion for expository teaching from the Bible. He is dedicated to bringing people together for Jesus and eliminating the things that divide. He and his wife Tami have been married for 30 years and have two grown children.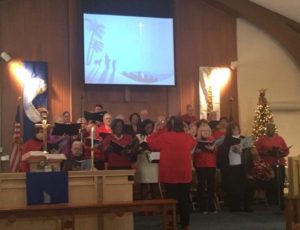 Music Team
We have a talented group of people who love to lift their voices and help lead us in worship. On any given Sunday you will enjoy a wide variety of music from many genres, times and cultures.
Music Director/Worship Leader
We are currently searching for a music director/worship leader. If you or someone you know may be interested please contact the church.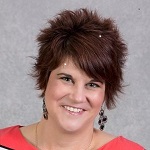 Office Manager, Debbie Myers
I grew up in Boardman, Ohio and attended Boardman Senior High School where I was inducted into the Sports Hall of Fame for Softball. I continued my education and softball play at Youngstown State University. I married Brad Myers (Canfield, Ohio) in March of 1998 and have 2 teen age children. I have been a single parent since March 2007 after losing my husband to colon cancer. I am also a licensed Real Estate Agent with Burgan Real Estate, Ltd and a Notary.